Create a good mood and cleanliness at home with the new, beautiful Happy sponge towels from Krasilnikoff!

Now it's over with boring and anonymous dishcloths replaced with these colorful designs.
Happy Sponge Cloths from Krasilnikoff are a viable alternative replacing traditional kitchen sponges, dishcloths and paper towels. The Happy sponge cloths can absorb up to 15 times their own weight.
Our Happy sponge towels are made from 70% cellulose and 30% cotton. They contain no plastic and are completely biodegradable.
The Happy sponge cloths can be washed at 60 degrees in the washing machine or in the top rack of the dishwasher.
Thus, Krasilnikoff's Happy Sponge Cloths are reusable, and with the great design, they bring joy and benefit every day.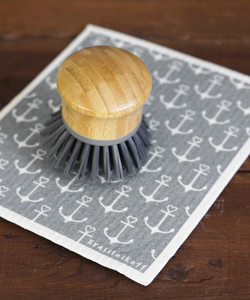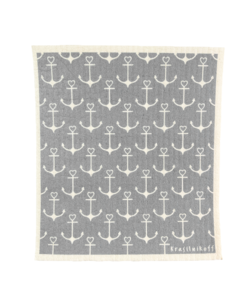 SWEDISH DISHCLOTH ANCHOR ALLOVER
Item number: SWE161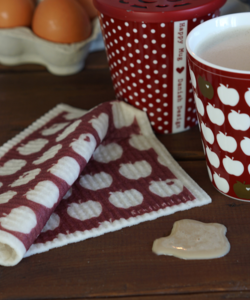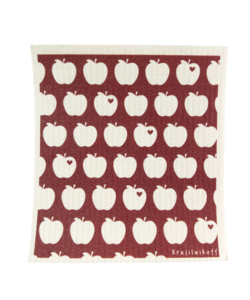 SWEDISH DISHCLOTH APPLES
Item number: SWE157